Photo credit: Théâtre du Châtelet et Fondation Le Refuge
The project
Language and aesthetics of the body through dance
The Francis Kurkdjian Endowment Fund has established a link between the Théâtre du Châtelet and the Le Refuge Foundation.
A specific dance awareness program for the young people of The Le Refuge Foundation has been designed to enable them to meet dancers and choreographers, as well as to have access to major dance performances and artistic practice workshops. Thus, between September 2020 and May 2021, two contemporary choreographers, Boris Charmatz and the collective of (LA) HORDE, have been mobilized to allow 45 young beneficiaries of Le Refuge to discover the language and aesthetics of the body through dance.
Alternately guardian-angels with Boris Charmatz, spectators on V'lan dans l'œil, and jumpers with (LA) Horde: it was a unique and, for some, unprecedented experience for the young people of Le Refuge Foundation.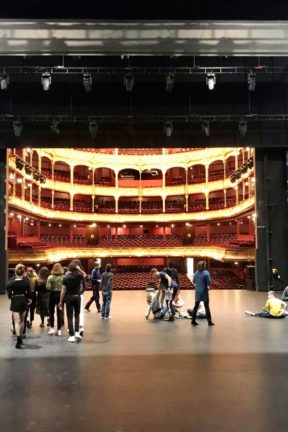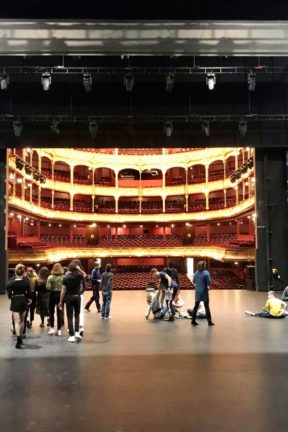 The dancers of (LA)Horde
(LA)Horde is a collective formed in 2011 in Paris, at the origin of the concept of "post-internet dance", the collective consists of 3 artists who play on the choreographic grounds, staging, film making or installations.